5 reasons why name@yourdomain email is important for Branding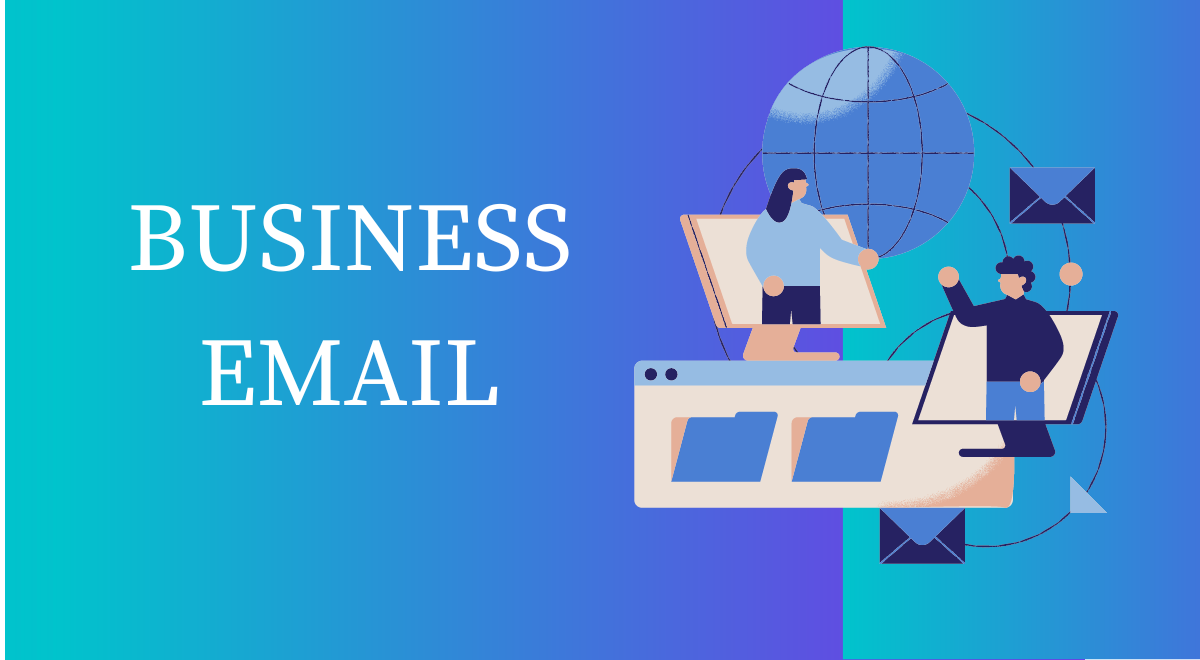 5 reasons why name@yourdomain email is important for Branding
Every business owner wants to be reputable in this cutthroat marketplace and to possess profitable brands. Understanding the significance of your domain name in your business email id is absolutely crucial if you own a business. Since you are advertising your brand and company name when you use your domain name in an email, this lends legitimacy and trustworthiness to your enterprise.
If you still use free email accounts like @hotmail, @yahoo, or @gmail, it's crucial to understand the harm you are doing to your company and how name@yourdomain email could end up being a lucrative deal for your brand in this blog.
Branding
What is the definition of the brand in marketing?
A brand is the essence of a product or service and its name, which together form a unique identity. A brand is an expression of your company's personality and how it views itself; in other words, it's the corporate identity you choose to project throughout your marketing activities.
In addition to branding being about projecting what you want people to think about you when they hear that name or see that logo, it also includes creating content marketing campaigns that speak directly to those who buy from you so they can understand how that product or service will help them in their lives.
Every time you send a consumer an email from your domain, you are promoting your business in a way that ensures the widest possible audience sees your brand name again.
Developed trust and a professional demeanor
Since customer and business owner trust are the foundations of every successful business, using your company name as your email address (name@yourdomain) shows your customers that you are completely trustworthy. Since nobody wants to ruin their brand, customers are more likely to believe in you and your company.
As the saying goes, "first impressions are everything," and for any business, an email is the initial point of contact. Having your email address on your domain name also gives you a more polished appearance.
Beyond Spam Range
Email IDs on domain names avoid spam filter programs because emails that match your company name can be prevented from getting to spam folders. Spam filters destroy and shift undesired or unrecognized emails to users' spam folders. 
Your business email address is the most important marketing tool you have. It's how people find your website and how they get in touch with you.
But you have to be careful about what you say in your name@company.com email address. You don't want people to think that they're getting spam when they open your email and see "You@YourCompany.com" at the top of the message.
Of course, if they do open your email and see "You@YourCompany.com," they'll know it's not spam. But it's still not good for business because it's too easy for people to just delete those messages without ever opening them up and reading them anyway!
Be more private and secure.
Do you realize that free email service providers often guarantee less security and privacy than email on your domain name, which might put your business data at considerable risk? Thus, your business emails should have a domain of their own. Adding additional security services as desired, will make your confidential data more secure.
With email, you can stay in touch with your customers and other contacts even when you're not around them. You can send personal messages and attachments without having to wait for an electronic mail system to pick up the message for delivery.
The name@yourdomain email address is an extension of your business brand and helps improve customer service by making it easier for customers to reach you in an emergency or when social media is down. The name@yourdomain email is a great way to personalize your brand. It will show your customers that you care about them and their privacy, allow you to show that you are serious about what you do, and make it easier for them to find you on Google.
Boost the SEO of your website
Business email marketing has become a leading way to promote companies, brands, products, and services. Let our team of professional email marketers help you grow your business today! Any website's email address has a significant impact on its search engine results. Hence, if your email address is in the same format as your company name, search engines will rank your website higher.
The use of this tool allows your customers to know more than before about the updates on your website. And since it is better when they are regularly updated, they will surely be returning more often.
3 Things To Know Before You Name Your Business Email Address
If you're thinking about naming your business email address, there are some things you need to know.
Here are three things:
1. Choose a name that's easy to spell, pronounce and remember. If the name you choose doesn't align with what your business does or who you are, it could be a problem down the road, especially if it's hard for customers and prospects to find you on Google or other search engines.
2. Keep it short and simple — and consistent with your business name. If you have multiple addresses (such as a work and personal email), keep them consistent with one another by using one set of characters in each address (for example, [email protected] ).
3. Make sure all of your addresses are accurate and genuine-looking — not just yours, but those of anyone else who works for or with your company. This can be tricky when dealing with an established brand such as Google or PayPal, but if this is something that's important to you (and your customers), it's worth looking into — even if it means hiring outside help to make sure everything looks right from the get-go.
When it comes to satisfying your company's communication needs, having your domain name in your email ID is crucial. This enhances your company's credibility and helps it grow. Contact Proeffico Solutions Pvt ltd if you want a professional email address with your brand name (name@yourdomain) for your company website. Discover how Proeffico's IT services and business solutions, which include a professional email id, will benefit your company.
If you want to buy a name@domain email with Proeffico, we can help you.
Proeffico is a professional email provider that has been providing name@domain email services for many years. Our company was founded on the belief that personalized emails are the most effective way to communicate with customers, and we have been working hard to make that belief come true.
The main goal of our company is to provide the highest quality of customer service possible, which we have achieved through our long-standing reputation for reliable service and reliability. We offer a variety of different packages, each with its own unique features so that every client can find exactly what they need at an affordable price without sacrificing quality or service.
If you are looking for a reliable name@domain email provider with exceptional customer service, Proeffico may be just what you're looking for!
You can find more details here: https://proeffico.com/business-email/